In this tip you will learn how to create a title that alternates according to what is selected on your panel. For this, we will use the Example – SuperStore base.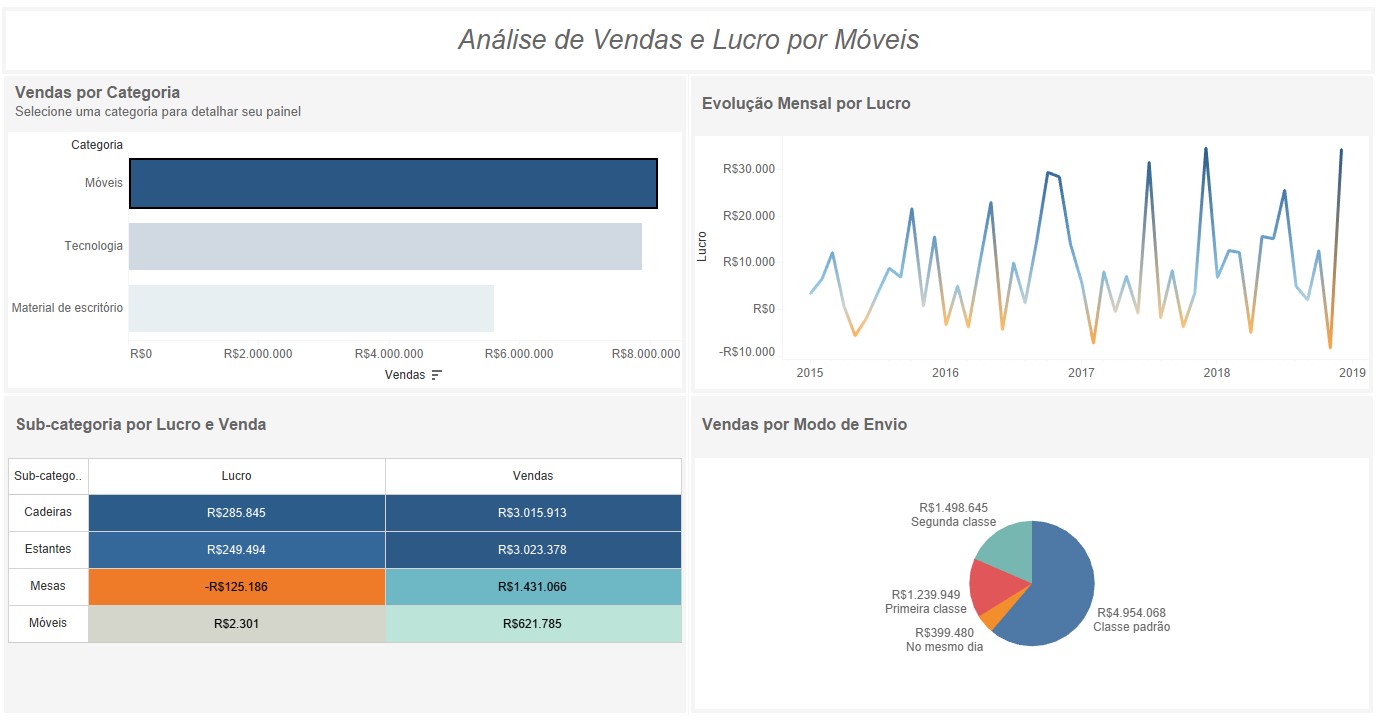 Step 1: Create a panel that contains the indicators you want.
Note that in the panel created below, all analyzes are based on a selected category (in the image the selected category is Furniture) through a filter action.
Also note that the panel title has been static so far.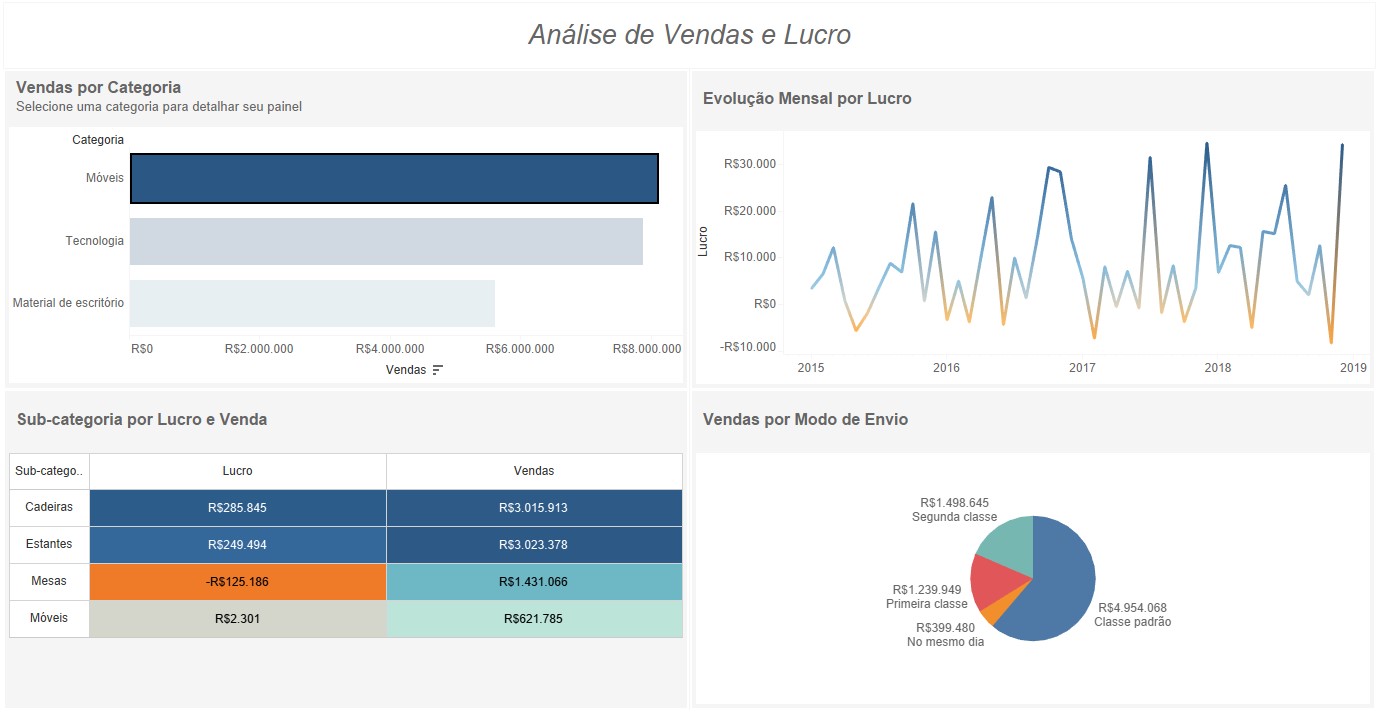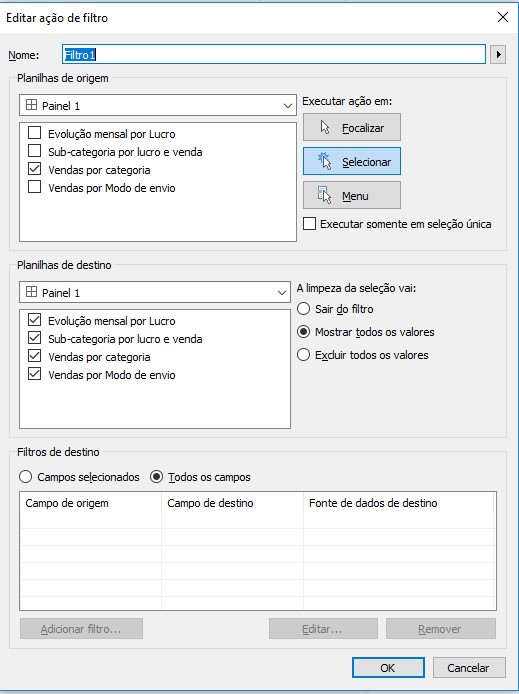 Step 2: To make the title of the panel dynamic, first create a new worksheet called "Title Panel".
Drag the field you want to change dynamically to detail (In this example the field is Category) and change mark type to Polygon.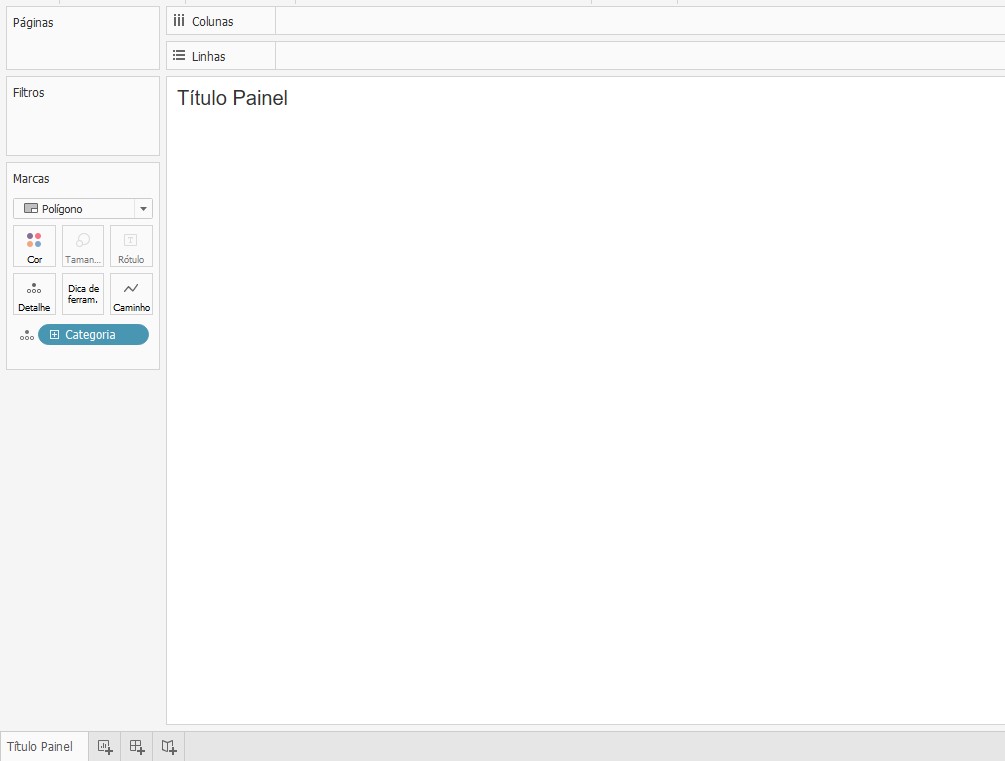 Step 3: Double-click the sheet title, delete <Sheet name>. Type the panel title Sales and Profit Analysis by and next to it include the Category field, then select ok.
Step 4: Place the Category dimension in the filter and select ok. As shown in the image below, note that now in your title of the worksheet will appear all the existing categories in the Example-SuperStore base.
Step 5: Go back to the panel created in Step 1 and replace the Sales and Profit Analysis title with the Panel Title worksheet (created in step 2). Resize the worksheet in the panel, as needed, to display the title.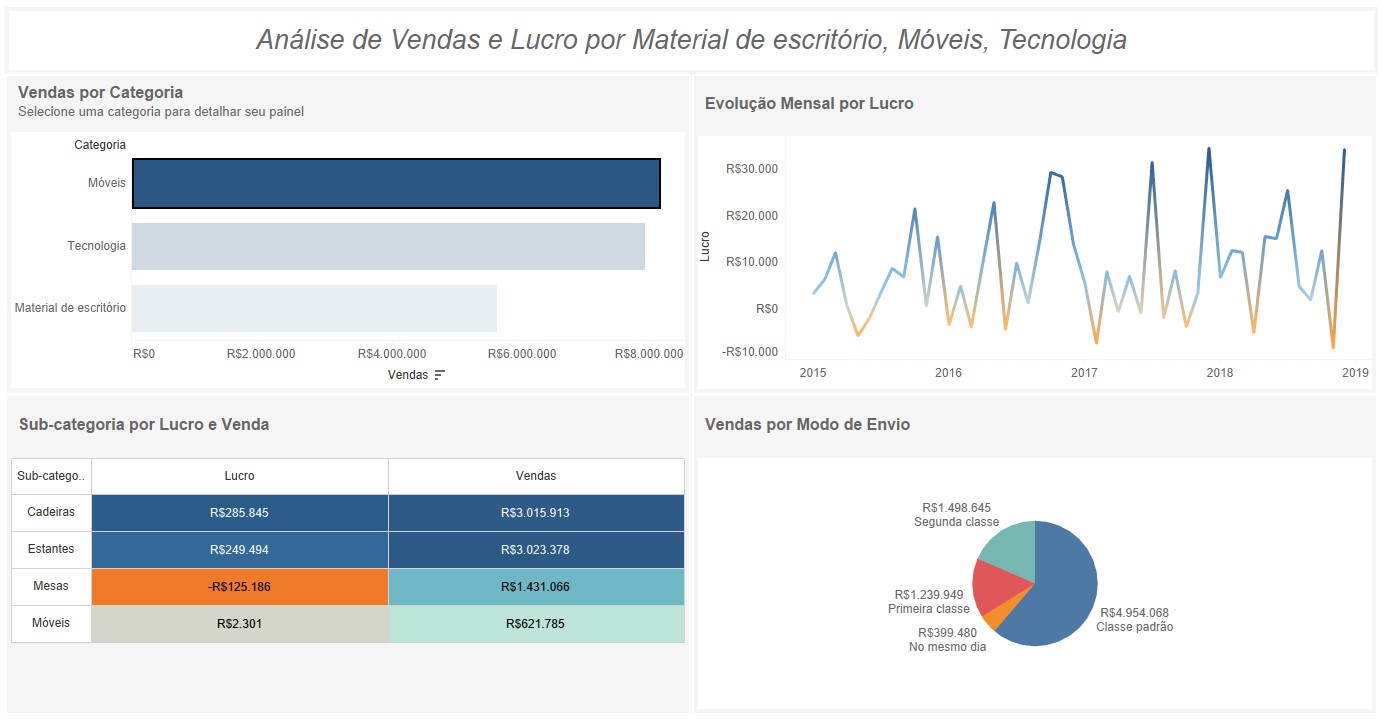 Step 6: So that only the Category selected in the Sales by Category indicator appears in the title, it is necessary to edit the filter action. Click on Panel, actions and edit the filter action so that it also affects the Title Panel worksheet.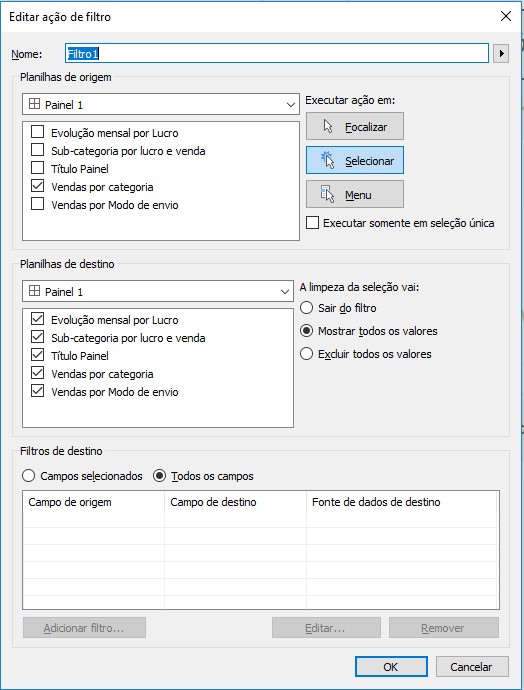 Final: Ready! You now know how to create dynamic titles based on filter actions